Login
Log in if you have an account
Register
By creating an account with our store, you will be able to move through the checkout process faster, store multiple addresses, view and track your orders in your account, and more.
Create an account
Pro cyclist Bichlmann about Aero Socks: "So better save that 5 watts!"
21 Nov 2019
German Pro Cyclist Daniel Bichlmann tells you how!
Let's quickly introduce myself: my name is Daniel Bichlmann, I'm riding for the German Bike Aid continental Team for seven years. 
How a long term Sockeloen friendship was born in the breakaway,
I met Jasper himself six years ago at Asians biggest Race - the Tour of Quinghai Lake in China. We raced for different teams and didn't really knew about each other. One day we ended up together in a early breakaway and I told him "I like your socks" - on that day he brought a pair of Sockeloen Socks to me to dinner. A long term friendship, sponsorship und cooperation was born!
I'm using Sockeloen Socks now since five and a half years on every ride (training and racing) and I'm more than happy with the quality they have. I still have pairs from five years ago - I also still have my very first pair (that one jasper gave me in China where I meet him).
Findings about the Aero Sock,
I came up with Aero Socks three years ago- which was a super new thing back in that days. So Sockeloen was a trendsetter with that - and I was lucky enough to be part of the test pilots.
Now days Aero Socks are a quite usual thing in big races. And almost all big cycling brands have them and equip their teams and riders with them.
I heard from several people that the benefit of Aero Socks, compare to normal Socks is about five watts. Which is something and races get won or lost by seconds and centimeters. So better don't miss that five Watts...!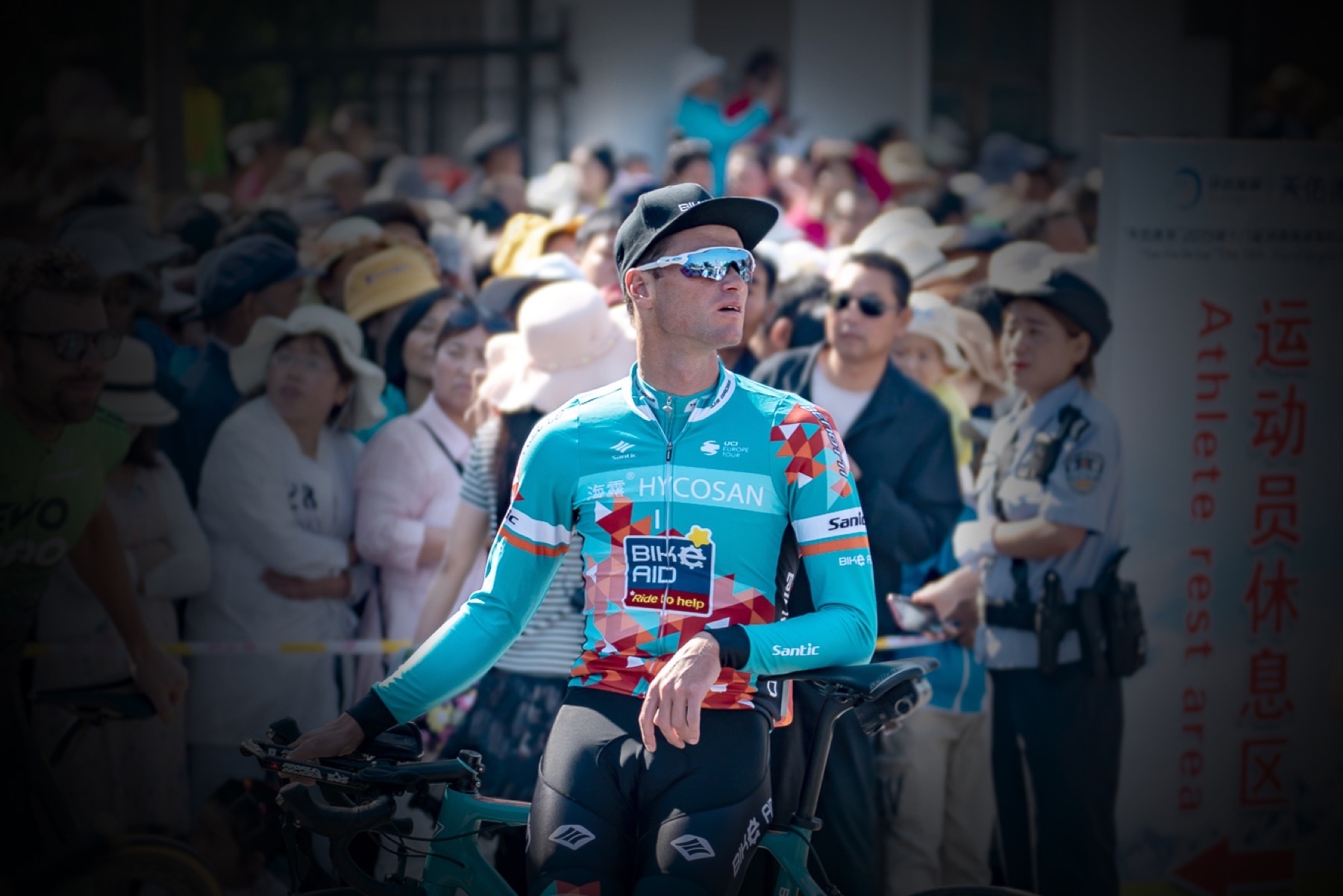 So of course I just can tell about the Sockeloen Socks and the message is simple: 
1. Super good quality!
2. Nice long cut (also available in shorter)
3. Easy to wash (no special treatment necessary)
4. One really important thing for me as pro cyclist is the fact they all aero socks are available in "just  white" and/or "all black" without a logo - which is super cool - like that everyone can enjoy Aerosocks without making a Sponser unhappy. Like that also my teammates can ride Aerosocks in every race.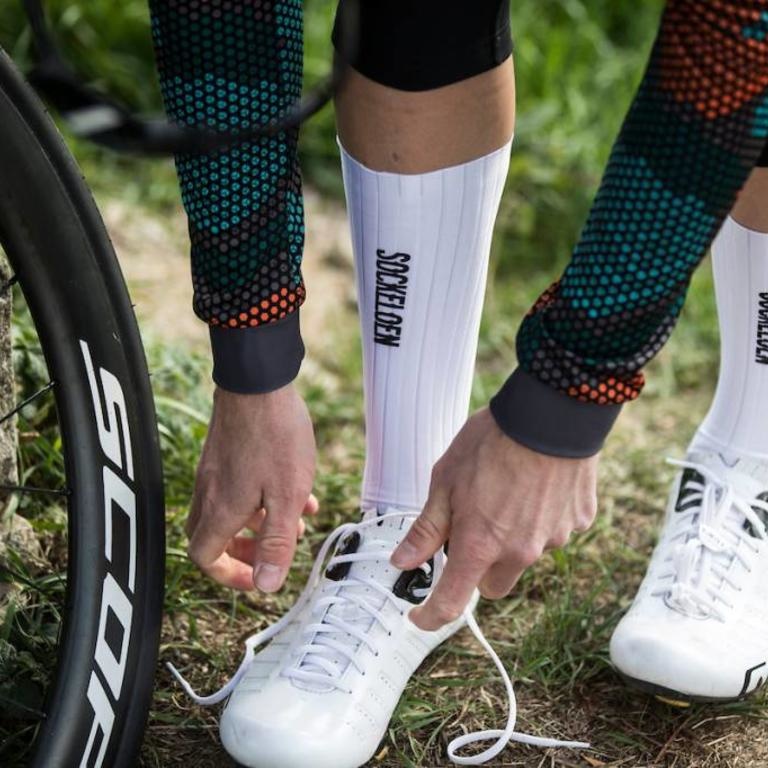 Negative things I have to say about the Aerosocks are:
1.Compared with "normal" Sockeloen' the Aero ones not holding forever.
2. If you're dropped with other rider,the group will keep telling you "with that socks - you have to ride in the front of the race! :)"
3. Until now there is not that much of different design.
Buy yourself some awesomeness for your feet it's the money worth!!!
Enjoy the (fast and aero)rides.
Daniel Bichlmann
More about aero socks? Push the button below: